October 7, 2022
What to Think About When Choosing a Multi-Head Weigher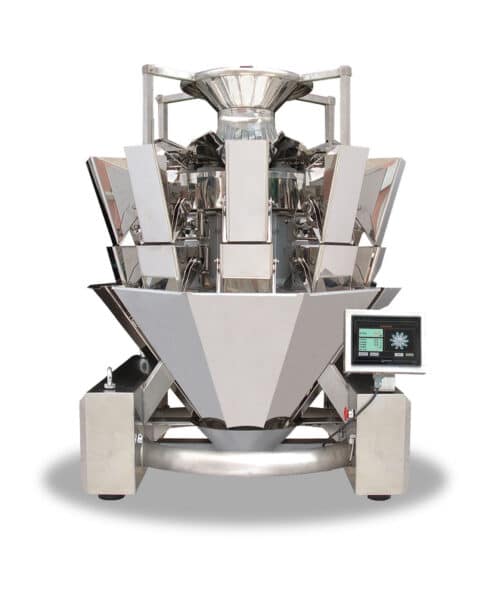 These days, automated, multi-head weighing stations are becoming more and more popular in a variety of industries. And it's no wonder why — automated weigh stations offer a number of advantages over traditional manual ones. At BPI, we understand that every business is different and has different needs. That's why we offer a variety of weighing station options to our clients, so they can choose the one that best suits their needs.
Here are a few things to consider when choosing a weighing station for your business.
Increasing Efficiency
Of course, cost is always a consideration when making any purchase for your business. But it's important to remember that when it comes to automated weigh stations, you get what you pay for. If you choose a cheap, inaccurate scale, it will likely end up costing you more in the long run. In contrast, a weigher from BPI will save you money by ensuring accuracy and efficiency in your operations.
One of the biggest advantages of an automated weighing station is the cost savings it can provide. Automated weigh stations are much more accurate than their manual counterparts, which means they can help you save money on product waste. In addition, automated weigh stations can help you boost your production efficiency, which can lead to increased profits.
Size & Capacity
One of the most important things to consider when choosing a weighing station is size and capacity. What are you weighing? Do you need a large scale or a small one? How much do you need to weigh at one time? Keep these questions in mind when selecting a weighing station so that you choose one that can accommodate your needs.
BPI offers several models multi-head weighers capable of handling a variety of different load volumes, speeds and various products, such as fruit, nuts, candy, chips, powders and more.

Technical advantages of BPI's automated, multi-head weighers include:
High-grade 304 stainless steel construction
Single or twin tube discharge
Versatility for blending and mixing products
Automatic frequency vibration control
Live display of individual amplitude
Live display of individual weight readings
Auto-zeroing during operation for accuracy
Self-diagnostic alerts in pop up window
Center load cell replacing traditional photocell
Radius corner stainless steel buckets
Rejection of unqualified weights
Multiple dumps for bulk weighing
Stagger dump for large unit-size applications
Large, colorized touchscreen with product imaging
Improving Accuracy & Precision
Another important consideration is accuracy and precision. When you're weighing something in a high-output, automated manufacturing environment, you need to trust the weight is accurate. At BPI, we use state-of-the-art technology to ensure our scales are precise, with limited deviation. We understand that even a small error can be costly, so we go above and beyond to make sure our scales are as accurate as possible.
An advantage of our automated weigh stations is improved quality control. By incorporating an BPI automated system into your business, you can rest assured your products will be weighed correctly every single time. This consistent level of quality control can help your business build trust with customers and increase the likelihood of repeat purchases.
Keeping Employees Safe
Automated weigh stations also offer increased safety for your employees. Because the weighing process is completely mechanized, your employees will not be exposed to any moving parts or hazardous materials. This can help proactively reduce the risk of on-the-job injuries and enhance your workplace safety overall.
Contact Us Today
As you can see, there are multiple reasons why you should consider an automated weighing station for your business. From cost savings to improved quality control, there are several benefits that an automated system can provide, but choosing the right one can be difficult; that's where BPI comes in.

We offer a variety of weighing stations to suit any need, and our team of experts is always available to help you select the right fit for your business. If you're looking for a way to streamline your operations and improve your bottom line, an automated weigh station may be just what you need.
Contact us today to learn more about our products and services!