November 7, 2022
Six Must-Have Automated Components for Packaging Candy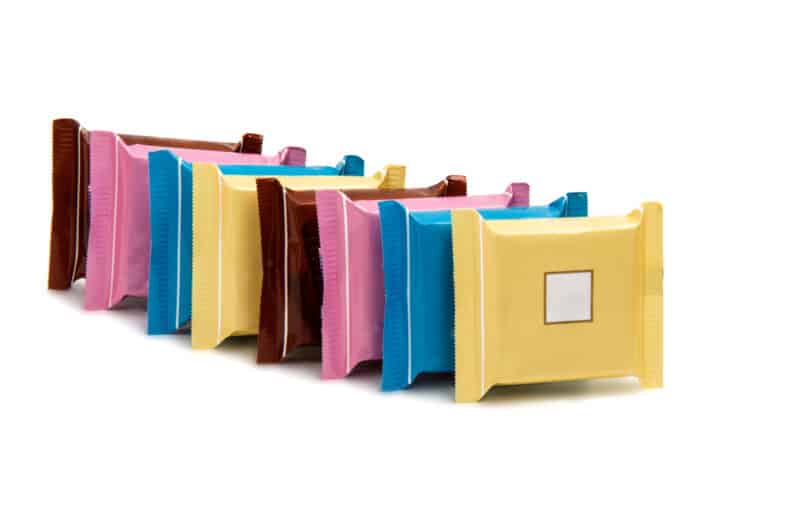 If you're in the business of candy production, you understand how important it is to have a reliable and efficient packaging process. After all, your packaging needs to protect your product and keep it fresh, while also being user-friendly and aesthetically pleasing. You also know that automating your packaging process is key to being able to produce large quantities of candy efficiently and cost-effectively.
But which automated components are absolutely essential for packaging candy? Here are six must-haves for your candy packaging operation.
Weigher/Scale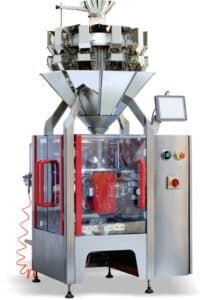 weigher or scale is used to ensure that each piece of candy being packaged weighs the same amount. This is vital because it helps maintain consistent quality control throughout the production process.
One of the biggest advantages of an automated weighing station is the cost savings it can provide. Automated weigh stations are much more accurate than their manual counterparts, which means they can help you save money on product waste. In addition, automated weigh stations can help you boost your production efficiency, which can lead to increased profits.
There are many different types of weighers on the market, so you need to choose one that best meets your needs. Let BPI staff guide you to the right fit for your automated operations.
We offer several multi-head scales of varying sizes and capabilities, with blending and auger feed capabilities, as well as single and multi-lane linear scales. We also carry multiple combination systems, including pillow bagger and scale combos.
Feeding System
The first element you need in your candy packaging operation is a feeding system. This could be a vibratory bowl feeder, an inclined belt conveyor or or even a pill counter that can move your candy from where it is produced to where it will be packaged.
BPI's IC series conveyor employs stainless steel construction, large lifting capacity for heavy products and high lifting capabilities for larger products. Featuring easy setup and maintenance, a product flow hopper for small product control, and VFD motor control for smooth feeding of product, our inclined belt conveyors are great for moving all types of candies — even the sticky ones.

Once the candy reaches the packaging area, it needs to be moved into position so that it can be correctly fed into the wrapping or bagging machine. An infeed conveyor is used to do this. It needs to be synchronized with the rest of the machines in the packaging line so that everything runs smoothly.
Bagging Machine
Another essential component of a candy packaging operation is the wrapping or bagging machine itself. This is the machine that will actually do the work of wrapping or bagging the candy. There are many different types of wrapping and bagging machines available; allow BPI staff to guide you to the correct option for your business.
A VFFS bagger from BPI is perfect for mechanized packaging as it can automatically fill and seal pouches, pillow bags, quad-seal bags, stick packs and more — quickly and efficiently. Creating a strong seal that will keep your product safe and fresh, our machines can also accommodate a range of bag sizes, so you can be sure your product will fit properly as the machines package a variety of batches or products.
Flow Wrapper System
Designed to reduce complexity, which drives down sustainment costs and minimizes downtime, BPI's flow wrapper systems can significantly increase the production speed of candy products, resulting in increased profits. With a flow wrapper system, you can achieve greater packaging accuracy and consistency, ensuring that your products look their best and meet customer expectations. A flow wrapper system can also help to reduce the amount of packaging waste produced by your factory, minimizing your environmental impact.
Outfeed Conveyor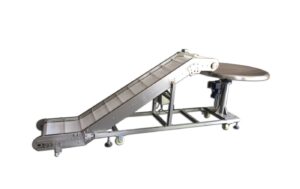 After the candy has been wrapped or bagged, it needs to be moved out of the way so that another piece of candy can take its place. This is where an outfeed conveyor comes in, ensuring there's no jamming or bottlenecks in the packaging process.
Turntables and conveyors come in various sizes to accommodate all needs, and they can be sold together as a system or individually.
Metal Detector/X-Ray System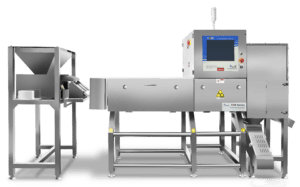 A metal detector/X-ray system is a vital component of any food packaging operation because it helps ensure there are no foreign objects in the final product. This helps protect consumers from potentially dangerous situations (and your business from litigation) while ensuring your products meet all food safety regulations.
Several of BPI's VFFS bagging systems are capable of integrating with metal detectors, X-ray systems, fillers, weighers and printers.
These are six must-have automated components for your candy packaging operation if you want to produce large quantities of high-quality product efficiently and cost-effectively. BPI's team of experts would be happy help guide you through selecting which type of machinery would work best for your particular application. Contact us today for a consultation!