March 2, 2023
Our Process: From Ordering to Installation, We're With You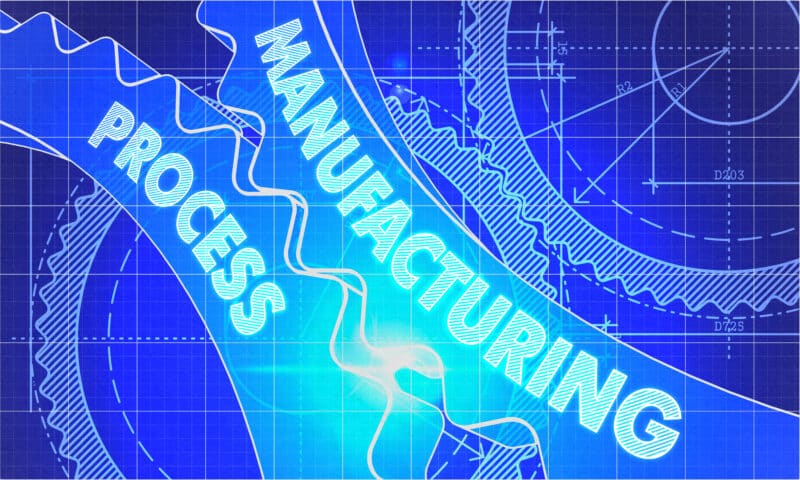 A key component of ensuring satisfaction among BPI Equipment customers is providing a reliable ordering, manufacturing and delivery process.
From initial contact with BPI through the installation of our automated packaging solutions, customers have access to a team of knowledgeable professionals who explain the steps and help guarantee operational success.
How It Starts
To begin our process, the BPI team performs a customer needs analysis (CNA). This is an important step as it allows us to determine what type of machine and components will suit a customer's specific needs. We also use this information to create a custom quote on the cost and delivery time of an order.
After the CNA is completed, a contract is signed between both parties. The initial down payment is then made by the customer before work begins on their order.
Production & Initial Assembly
Once everything has been agreed upon, the component parts for each product go into production. At this point, our project manager will reach out for further information such as film specifications and any other details related to the product(s) in need of packaging.
After these elements have been supplied, our team will begin assembling all components of your new equipment, typically taking around one week to dial in settings and make sure everything works as it should.
Factory Acceptance Test & Shipping
A Factory Acceptance Test is performed by BPI staff in order to verify that each machine meets performance requirements at set up speeds and can accurately weigh or pack product as required by the customer's specifications. This step is critical in ensuring our machines perform correctly once installed, minimizing the possibility of startup time delays or equipment malfunctions following delivery of the machine.
If successful, all components are then securely packaged up in order to avoid damage during shipping or transit; BPI is capable of shipping components either domestically or internationally. 
Final Assembly
Our customers have two options for assembling their newly purchased equipment in their facility: either they can assemble themselves using provided instructions or we can arrange for one of our staff members to fly out in order assist with assembly and provide additional training, if required. We find the latter option to be most popular among customers, offering peace of mind and an on-site source of help for those acclimating to their new equipment.
How BPI Can Help
Overall, the ordering, manufacturing and delivery process of BPI Equipment products ensures our customers get exactly what they need for successful operation of their automated packaging systems. By having access to experienced professionals throughout the entire process from CNA through installation, customers benefit from reliable support backed by expert knowledge every step of the way.
Have a question about your automated packaging process? Are you unsure where to begin in searching for a new or refurbished machine?
We can help. Contact BPI today, where one of our staff members is waiting to assist!