October 7, 2022
Essential Components of an Automated Packaging System for Coffee Producers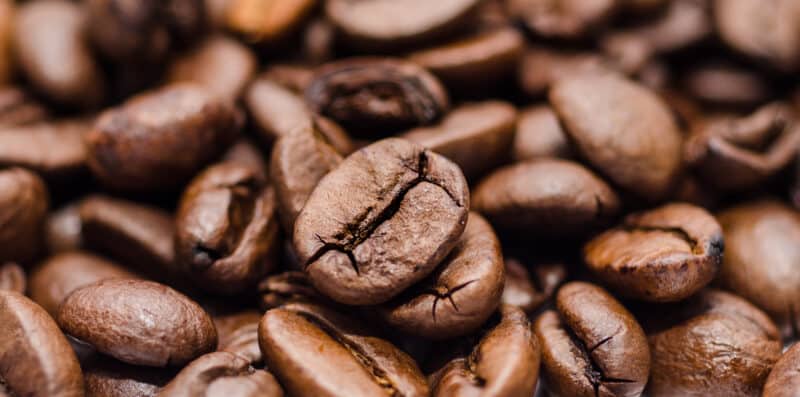 At BPI, we understand that coffee producers need to be efficient and profitable to stay in business. It's part of why we offer innovative technology, state-of-the-art packaging systems and on-site service, including baggers, pre-made pouch machines, auger fillers, weigh stations, conveyors and more.
In this blog post, we'll be focusing on a few essential components of an automated packaging system for coffee producers. By automating your packaging process, you'll be able to increase efficiency, reduce costs and improve your product quality.
Weighing System
In order to automate your packaging process, you'll need weigh stations in order to accurately measure the coffee beans. Weigh stations can be built into the conveyor system so that the beans are automatically weighed as they move through the line. This ensures each package contains the correct amount of coffee beans. Inconsistencies in weight can sour customer views of a company and, in a worst-case scenario, sever chances of returning business.
BPI offers a range of multi-head weighing stations and linear scales, capable of handling a variety of speeds, volumes and products. Constructed of high-grade, 304 stainless steel, our scales are low-maintenance and easy to adjust for various weight ranges. Most are equipped with color touchscreens and multi-language controls and are capable of mounting directly to the top of baggers. Depending on the model, our scales can integrate with a variety of baggers, conveyors, hand-fill devices, semi-automatic applications and bulk box filling.
Baggers & Pre-Made Pouch Machines
Once the coffee beans have been weighed, they need to be placed into bags or pouches. BPI offers a variety of bagging and pouching machines, so it's important to choose one that's well-suited for your particular application.
You'll also need to consider the type of bags or pouches you'll be using. Our staff can assess your operational needs and guide you to an appropriate system. BPI offers a wide range of options when it comes to both bagging and pouching machines to match your packaging materials.
Our vertical form fill seal (VFFS) bagging machines are designed to handle small, medium, large and extra-large pillow bags; small, medium and large quad-seal bags, 3-side bags and 4-side bags (liquid and solid); up to 12 lanes of stick packs at 720 bags per minute; vertical doy packs and more.
Pre-made pouch machines are used to fill stand-up pouches for coffee grounds or beans. This type of packaging is convenient for consumers and helps to preserve the freshness of the coffee. BPI's pre-made pouch machines are easy to use, offer a variety of features and are capable of filling between 15 and 60 bags per minute. They'll quietly run most common bag structures, with easy adjustment for bag sizes and sealing, while a patented wrinkle tension-control device ensures a sleek finish. Depending on the model, BPI pouch machines employ no-product detection, saving on bag costs, as well as no-bag detection.
Conveyor Belt
Another essential component of an automated packaging system is a conveyor belt. This will allow you to move your coffee beans from the bagging machine to labeling, shipping or along another route quickly and efficiently. A conveyor belt can also help to reduce employee fatigue and injuries by eliminating the need for your staff to routinely lift bags of coffee beans manually.
Conveyors come in a variety of sizes and styles, so it's important to choose one that will best meet your needs. BPI offers multiple conveyer styles constructed of 304 stainless steel, including bucket conveyors, incline conveyors, screw conveyors, vacuum conveyors, motion conveyors and pack-off systems.
Auger Fillers
If you're packing coffee in containers such as jars, tins or bags, chances are you'll need an auger filler in order to dispenser the coffee beans into the container. BPI offers three sizes of augers so that you can choose the one that best meets your needs. Our augers feature an exhaust port for dusty products and an adjustable photo sensor for product level. They're easy to clean and maintain, producing precision weighments with minimal effort.
As a coffee producer, these are just a few of the key components you'll need to consider when automating your packaging process. If you're looking for more information on automating your packaging line, contact BPI today. Our team of experts will work with you to find a solution that fits your needs and budget.