March 7, 2023
BPI to Showcase Machines at Natural Products Expo West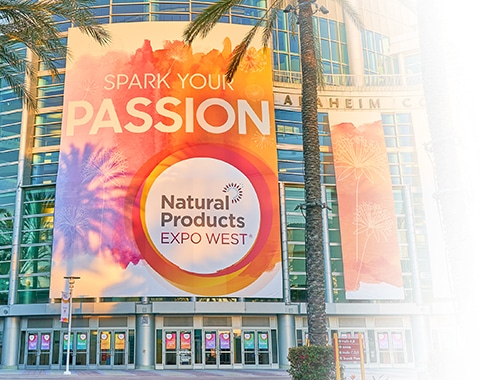 BPI Packaging Equipment is gearing up for a trip to Ducktown.

The 2023 Natural Products Expo West will take place March 7–11 at the Anaheim Convention Center in Anaheim, California, and BPI will be among the hundreds of exhibitors present at this premier nutraceuticals trade show.
We'll be displaying a few of our machines most suitable for this broad industry: a rotary doy pouch (RDP) bagger, the SS320 3- and 4-seal bagger and BPI's pill counter.
Natural Products Expo West will feature keynote speakers, education opportunities, conferences, early morning yoga, a pitch slam, community breakfast, networking receptions and more. To keep the crowd moving, Evenings on the Plaza will feature live music from The Suffers, Ozomatli and Thievery Corporation March 8-10.
Organizers anticipate between 60,000 and 65,000 attendees at this year's event; based on current percentages, the total buyer audience will make up an estimated 60% of that total.
Attendees can expect to find an array of products and services catered to the nutraceutical industry — the diversity is staggering. Check out the comprehensive list of exhibitors here. 
Learn More About How We Can Help
BPI provides several machines and components to assist the nutraceutical industry, from stick-pack filling machines and baggers to pill counters and pre-made pouch machines. Read on to learn more about the equipment we'll have in tow at this year's expo.
Roll Stock Baggers 
Roll stock bagging is a common method used in automated nutraceutical packaging. This process involves taking a roll of pre-made film and filling it with product using a machine that seals each bag shut after it has been filled with product. The bags feature a flat bottom and stand up on their own once filled with product. This makes them an ideal choice for high-speed packaging of food items that require strong seals such as powders, granules, tablets or capsules. With a range of outputs depending on model, BPI's roll stock baggers can handle up to 600 bags per minute (our 12-lane stick pack bagger).
Pre-Made Pouch Machines
Pre-made pouch machines provide another popular, automated packaging solution for nutraceuticals. These machines take flat pouches made from polyethylene film or other materials, fill them with product, then seal them shut to create complete packages ready for shipping or retail display, protecting against outside exposure while remaining lightweight and easy to transport.
Pre-made pouches come in many different shapes or sizes including stand-up pouches, spout pouches and three-side seal pouches, among others. Pre-made pouch machines have become increasingly popular for businesses looking to package eco-friendly products due to their ability to reduce materials and waste associated with traditional packaging methods such as bottles or jars.
Bulk items such as vitamins or capsules are usually packaged in pre-made pouches due to their efficient output rates and ability to accommodate different shapes and sizes of products. BPI's versatile lineup of pre-made pouch machines can produce up to 300 packages per minute! Pillow bagger/scale combinations make quick work of filling bags with multiple types of nutraceutical products, applying precision scales for accuracy every time. 
Pill Counters
BPI Packaging Equipment's automated pill counter offers nutraceutical manufacturers speed and reliability in filling containers. This, combined with BPI's full line of packaging equipment, can help nutraceutical producers meet the consumer demand for nutrient-rich products. The machine is engineered to accurately count a variety of pills without discarded product, manual sorting or oversight by employees, freeing up employees to handle other tasks. Furthermore, it allows producers to scale production and save time by streamlining the filling process.
Stop By and Say Hi
If you're attending this year's Natural Products Expo West in Anaheim, be sure you stop by BPI's booth (3688) between March 9 and March 11 to check out our automated packaging equipment in action! Not only will you get an up close look at how these machines work but you can ask questions about how they could benefit your production processes too! 
Can't make the event but have a question or interest in learning more about our turn-key solutions? Contact BPI Packaging Equipment today!