May 30, 2023
Automated Carton Erectors for Commercial Industries: The Solution to Industry-Specific Problems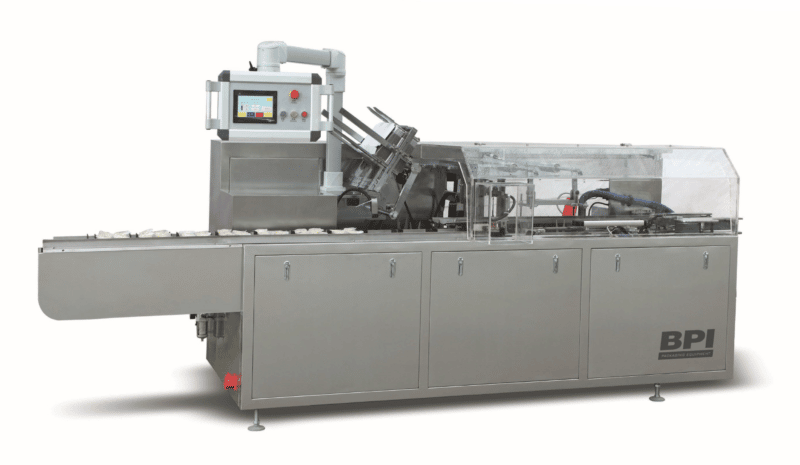 In the fast-paced world of commercial industries, bulk producers are seeking efficient ways of packaging their products to minimize downtime, reduce labor costs and increase productivity.
Carton sealers and carton erectors have become popular pieces of equipment for companies looking to achieve those goals and streamline their packaging processes. With the help of automated packaging machines, companies can package their products faster, more efficiently and with minimal hassle.
In this article, we'll explore the benefits of carton erectors, the ways in which they can be integrated into various industries and how BPI Equipment can help manufacturers select the appropriate automated packaging systems.
How Does a Carton Erector Work?
Carton erectors are machines that automatically open and form flat cardboard boxes or cartons into their desired shapes. This may seem like a simple task, but it can be time-consuming and labor-intensive for companies handling large packaging volumes. With carton erectors, such as BPI's CFI130, companies can automate the process and reduce the amount of labor it takes to assemble carton boxes. Carton erectors can also be tailored to handle various sizes and styles of cartons, making them versatile options for different industries.
Capable of producing up to 60 cycles per minute, BPI's CFI130 carton erector can handle carton sizes of 70-250mm (L), 50-120mm (W) and 20-90mm (D), with custom sizing available.
Which Industries Can Benefit Most from a Carton Erector?
One industry that benefits from automated carton erectors is the liquids and oils industry. For example, companies that package milk and creamer, liquid eggs, oils or other liquid products often require carton boxes to store their product. Manual assembly and sealing of these boxes can be slow and tedious. However, carton erectors can form different styles of boxes that contain the product perfectly, increasing the speed of packaging and reducing labor costs.
Bakeries (along with mass producers of baking ingredients) and snack food manufacturers can also expect improved results from integrating automated carton erectors. Take a look around an industrial-sized bakery: sprinkles, flavorings, mix-ins and more can be found in cartons for easy pouring and measuring. Similarly, an array of snack foods are also sealed and sold in cartons, including crackers, cookies and pre-made mixes.
Powders such as cleaning products or nutraceuticals are sometimes packed in carton boxes. These cartons need to be sturdy and precisely filled to contain the granules and prevent spilling or package breaks during transit. Automated carton erectors such as the CFI130 produce boxes at a consistent speed and quality, ensure products are packaged quickly and securely, ultimately reducing downtime and operational costs.
Learn More About the CFI130
Looking for a rugged and robust carton machine that can handle demanding workloads? Consider BPI Equipment's CFI130 carton erector. This automated carton machine boasts a powerful servo motor drive system and easy-to-use Omron Color HMI touchscreen. With an Omron PLC platform and controls, Omron inverter for smooth operation and LG air control switches and components delivering quiet operation, this carton erector is built for longevity and continuous use.
The CFI130 carton erector also seamlessly integrates with Swiss manufacturer Robatech's adhesive melters, delivering a top-grade seal each cycle.
How BPI Can Help
At BPI Equipment, we understand the unique requirements of various industries and the importance of selecting the appropriate automated packaging systems. We offer a wide range of packaging equipment, including carton erectors and carton sealers, to help manufacturers streamline their packaging processes.
Our team of experts can offer guidance in selecting the right machines that meet the specific needs of each client's business.
Have a question? Contact us today and learn more about our comprehensive packaging solutions!