January 25, 2023
Accuracy, Precision & Compliance: Automated Packaging Solutions for Commercial Cannabis Producers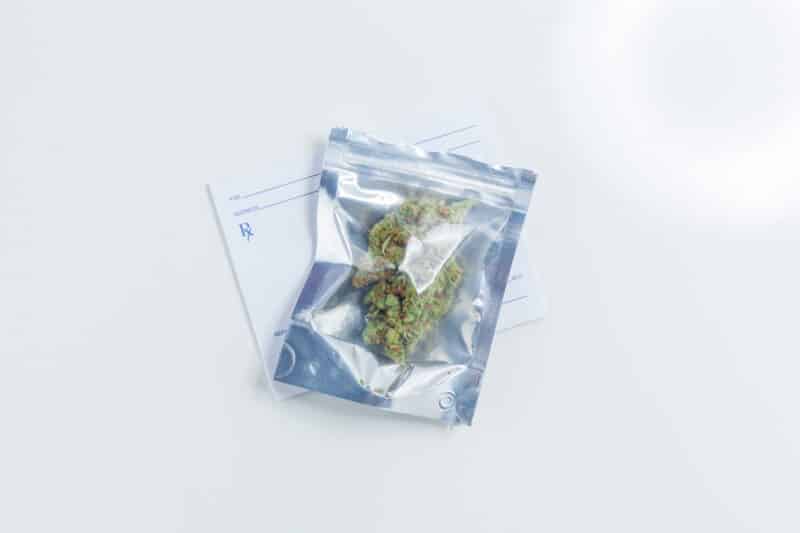 The cannabis industry is rapidly growing with legal, medicinal and recreational use becoming increasingly common domestically and beyond. With this growth come new challenges, such as the need for dynamic, systematic packaging solutions. 
Based in Granger, Indiana, BPI Packaging Equipment Inc. is a leading provider of automated packaging machinery for commercial cannabis operations. Our solutions prioritize accuracy, precision and compliance — just what you'd expect from an industry leader like BPI.
With accuracy reaching 1/100th of a gram and the ability to interface with reporting software for compliance purposes, BPI provides cannabis producers with dependable machines that help them maximize their output capacity.
High-Precision Scales, Check Weighers & Linear Weighers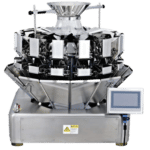 BPI's high-precision, stainless steel scales provide accurate weights down to the hundredth of a gram. As such, they are an ideal choice for both small-scale producers and large-scale commercial cannabis operations. An automated checkweigher is designed to quickly detect underweight or overweight packages, which helps manufacturers ensure product compliance with specifications set by local and international regulatory bodies.
The MK1403/1405 precision scale features a HMI touchscreen, automatic frequency vibration control, live display of individual amplitude and individual weight readings, auto-zeroing during operation for accuracy, self-diagnostic alerts in a pop-up window, rejection mechanism for unqualified weights, multiple dumps for bulk weighing of flower and stagger dumps for large-unit size applications. 
With up to 70 weighments per minute using 14 0.3-liter or 0.5-liter buckets, BPI's scales can be integrated with a variety of baggers, conveyors, printers, hand-fill devices, semi-auto applications and bulk fillers.
Baggers
For those looking to package their cannabis products into bags, pouches or containers, BPI offers automated bagging systems that can fill up to 40 bags per minute. BPI's baggers form hermetically sealed bags that provide an airtight seal against oxygen and other environmental contaminants that can degrade flower or oil quality over time.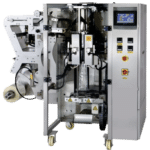 The systems can handle bags with several features designed specifically for cannabis packaging such as child safety locks and tamper-proof seals. Additionally, our baggers are compatible with varying sizes and shape of bags for maximum flexibility.
The SS360 bagger, for instance, features an advanced adjustable edge seal device, vertical seal jaw actuation, a servo motor drive film pull system, smooth air actuation drive seal jaws, auto-electric rectifying film tracking system, auto-stop end-of-film locking device, VFD-powered film unwind for high accuracy and more. This 3-4 side seal bagger and other bagging lines offered by BPI are capable of integration with a variety of fillers, weighers, printers and inspection equipment.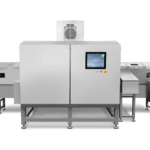 X-Ray Systems & Metal Detectors
In order to protect cannabis products from contamination by physical objects such as metal or glass shards, BPI's X-Ray systems and metal detectors detect foreign objects before they're sealed away inside the product package. This helps ensure consumers receive high-quality product free from contaminants each time they purchase it. And it safeguards your business from potential recalls, litigation or a stain on your reputation.
Our x-ray machines use low-level radiation technology to quickly scan packages for foreign objects such as glass shards or screws within packages which may have been inadvertently introduced during production.
Flow Wrappers Systems & Conveyors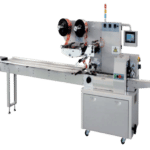 BPI's flow wrappers systems wrap pre-made packages in tamper-proof film which helps guarantee freshness while also protecting against accidental damage during transportation or storage. For those looking to produce edibles or oil cartridges on a larger scale, BPI offers flow wrapper systems which package multiple items together into one cohesive unit while reducing waste through limited material usage.
Conveyors from BPI are helpful in moving materials across large distances within production facilities to ease transitions in the production process.
Pack-Off Systems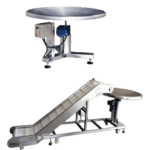 Pack-off systems from BPI make removing completed packages from conveyor belts easy and efficient while providing safe, ergonomic working conditions for employees who are using them regularly. Our stainless-steel components, including pack-off tables and conveyors, offer a heavy-duty electric motor drive with variable speed controls and adjustable leveling feet.
With low noise and smooth handling, BPI pack-off systems can help lift, sort and quickly lift and move different bag types and products at the end of the production process.
Why BPI?
By partnering with BPI Packaging Equipment Inc., bulk cannabis producers will have access to efficient packaging machinery that offers reliable results while adhering to state regulations concerning contamination prevention and accuracy requirements when it comes to weighing out specific amounts of product weight per package or batch size. In addition, all of our automated equipment can easily integrate into existing reporting software used by cannabis businesses to ensure regulators have access to necessary data regarding how much product has been produced each day or week so they can stay compliant with local guidelines regarding production limits set forth by each state's respective governing body.

If you're looking for reliable automated packaging solutions specifically designed for cannabis producers then look no further than BPI Packaging Equipment Inc. With machines ranging from high-precision scales all the way up to x-ray systems and metal detectors, BPI offers everything you need in order to ensure your products meet all safety standards before leaving your facility as well as maintain accuracy in your packaging process — no matter the size of your commercial operation. Contact us today with your questions or to learn more!